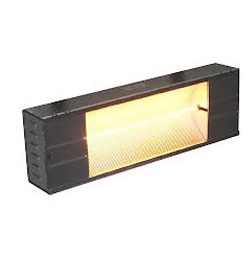 Twin Tube Short Wave Infrared Module
Twin tube IR lamp with gold reflector with high temperature resistance nickel wire cover by ceramic beads. We can offer infrared lamps which by virtue of a gold reflector can emit heating sources directly to the product. A gold finishing on the infrared lamps reflects the infrared radiation.
Twin tube lamps are notable for their high radiation density and high power intensity. A gold reflector fitted directly to the emitter, directs the infrared radiation onto the object to be heated. The result exhibits greatly improved efficiency compared to plate reflectors.
Features:
The heating and cooling time is 50 second approximately.
They are available with gold reflectors and also without reflectors.
The outer rear side of the reflector tube is gold coated.
Power saving by preventing heat loss from the rear end by the reflector.
Prevention of heat loss makes the surrounding work area cooler.
Enhanced efficiency and directionality of the heater.
Application :
Paint curing.
Powder coating.
Lacquers drying.
Printing ink.
Drying glaze on ceramic tiles.
Drying Gumming Sheets.
Drying Adhesive Tapes.
Latex Paper.
Textiles.
Car body works.