The Kerone drum dryer is a thermal drying equipment that is extremely efficient, stable, and trustworthy. It is designed to dry materials with high moisture content or strong viscosity. Compared to blade and tube bundle rotary dryers, rotary dryers perform better. The advantages of a rotary dryer are large capacity, cheap energy costs, and excellent efficiency.
Drum dryers represent an effective option in drying different products, being applicable in many businesses. Cylindrical containers with internal spinning drums are a convenient way for drying bulk solids, liquid and sludge. In this procedure, the material is introduced into a revolving drum, which is directly exposed to wet either heat or other kind of drying mediums. The material rides up as the drum rotates, falls down and causes fast evaporation of the moisture.
Drum dryers can handle various feedstocks ranging from foods such as grains and cereals to chemical and mineral compounds. On this account, drum dryers are widely applied in industries such as agriculture, food processing, pharmaceuticals, and mining.
Their continuous operation increases the efficiency of drum dryers by enabling them to have homogeneous drying process. It is energy efficient and increases productivity thus making it environment friendly for businesses that want to cut on their carbon emissions.
Drum dryers are also valued for their compact construction and convenient operation. This system is simple but it reduces downtime and minimal maintenance costs; hence, business companies including small ones are assured of reliance and reasonable prices.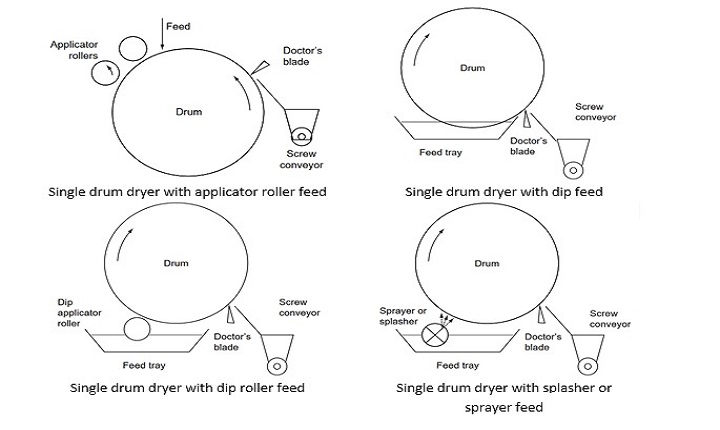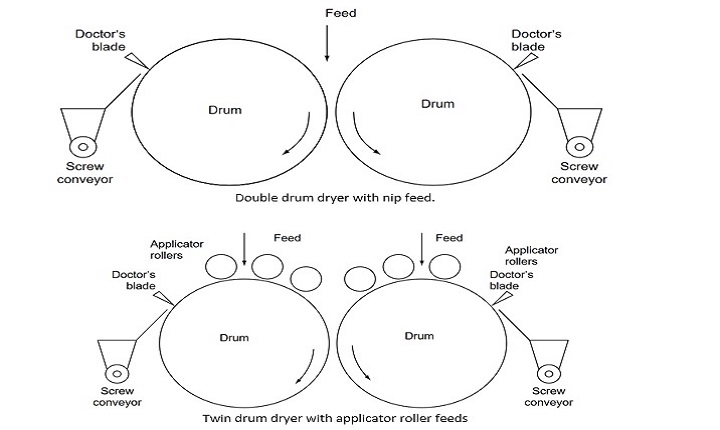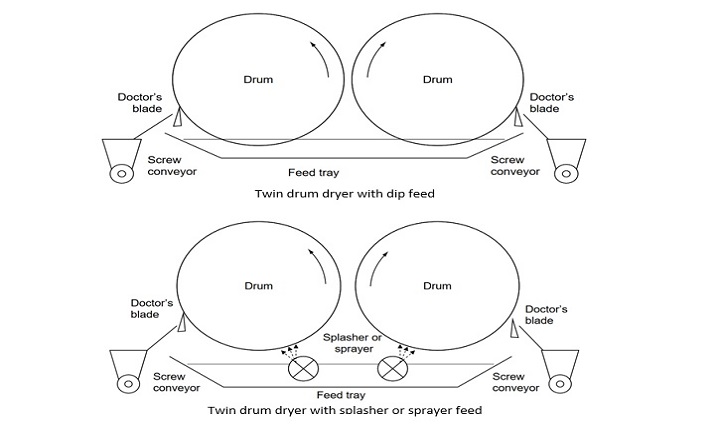 Drum dryer is one of the most used equipment in industry drying with good success of drying many types of substances. They are flexible, efficient, and low maintenance thus being of great importance in different industries for efficient productions and eco-friendly manufacturing.
KERONE is pioneer in application and implementation engineering with its vast experience and team of professionals. KERONE is devoted to serve the industry to optimize their operations both economically and environmentally with its specialized heating and drying solutions.
Advantages of Drum Dryers
Simplified and easy to operate but very effective control system
Drum Dryer is widely used for drying slag limestone, coal powder, slag, clay, etc.
Dryer can also be used in building materials, metallurgy, chemical and cement industry.
Dryer mainly consists of dryer body, raw material feeding plate, driving and supporting device, seal ring, etc.
Dryer can be generally divided into four types, they are: rotary dryer, triple-drum dryer, indirect heat transfer dryer, vertical dryer.
Different kind of dryer has its own characters and advantages; the specific choice of a special dryer depends on different elements.
The customer can consult Star Trace to select the most suitable dryer.
Features of Drum Dryers
It takes less time to dry.
Thermo sensitive's drugs can also be dried.
Drum dryers occupies less space.
In order to reduce the temperature of drying the drum can be enclosed in a vacuum chamber.
Rapid drying takes place due to rapid heat and mass transfer.
Application of Drum Dryers
Drying of Food Products
Chemical Industry
Drying of Pharmaceuticals
Mineral Processing
Drying of Minerals
Wood and Biomass Industry
Drying of Textiles
Environmental Applications
Drying of Sludge
Drying of Ceramic and Building Materials
Paper and Pulp Industry