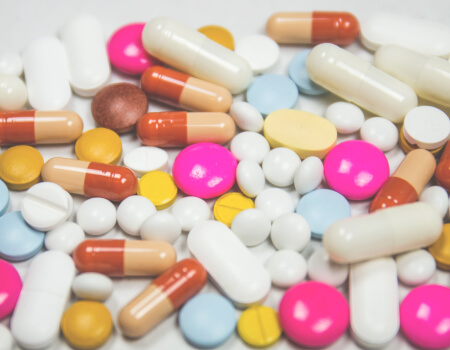 In any Chemical Industry / Factory, drying of final product whether it is a dyestuff or an intermediate or final product complete drying is essential. Advantages of this drying is pollution free product, Product with no impurities, reduction in germ count .Any type of of product can be dried like alkalies, waxes carbonates , silicates etc.
Different technological options are available depending upon requirements of clients like continuous conveyor dryer , hot air assisted dryer etc.
Applications in the Chemical Industry :
Processes in the Chemical industry like Calcinations, Catalyzing, Curing, Drying, Heating, Conduction, Convection to dry, Incineration, Evaporation, Foaming, Expansion, Phase separation, Reacting, Melting, Sintering, Sterilization, Treatment of starch, Liquefying of high viscous chemical raw-material in 200kg barrel can be addressed with our Electromagnetic Heating and Drying units.
You can heat and treat several products / materials including Polymers, Binders, Adhesive, Resins, Methyl , hloride, Bio medical waste, Inks, Foam, Vaseline, Sulphur, Clay, Alkalis, waxes, Germanium oxide, Cobalt carbonate, Powder silicon, Water mixtures of manganese oxide, Ceramic coloring material, Copper pyrophosphate, Lead & zinc concentrate, Silicates, Phosphates, Bacosol 3A, Pharmaceutics, Medicaments, Pesticides, Sodium lauryl sulphate, Pigments, Fermentation media, Peroxide / explosive materials.
Note: Results may vary as trials have been performed under lab setup.
Advantages :
With the use of our Modern Electromagnetic Heating Technology you can Improve the characteristic of the end product, Dissolution test exhibit good release profile, Reduce environmental problems, Reduction in unwanted side reaction, Pollution free, Purity in final product, Reduction in germ count, Destruction of Micro organism, Improved workplace environment – no radiated heat-loss, Chemical stability is unaffected by RF/microwave irradiation.
Technology options available :
For every specific target substance or Chemical, we provide different technological options to choose from. You can choose from Frequency (RF or Microwave), Batch type process (Replaces Tray Dryer).
Continuous conveyer dryer, Air / Hot air assisted drying, Vacuum assisted E-drying, Hybrid approach i.e. Used RF / MW technology in your pre-post stage of your existing plant.
Features:
 Controls can be Custom built specific to your environment, target substances
 Operation panel that is full of ease
 Design that helps for safe and easy operation and maintenance
 Minimized radio field leakage, made to international standards
 Pre-programmable Timer on the display for added ease and to avoid losses due to excess heating