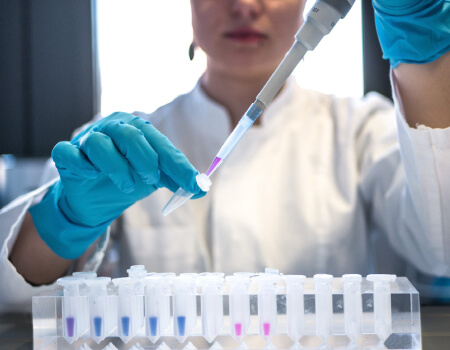 We come across following important operations in Pharmaceutical Industries like granulation, polymerization, powder making & drying, liquefying etc. and heating equipments provided by us are useful everywhere. There are number of products in pharmaceutical industry like acids, salts, sulphates and phosphates which can be dried / heated by using our equipments. As latest technology is implemented there are various benefits like pollution free product, properly shaped granules, improvement in purity, absence of any microorganisms and no heat loss. Drying is much faster than regular dryers.
Different technological options are available depending upon requirements of clients like continuous conveyor dryer, hot air assisted dryer etc.
Applications in the Pharmaceutical Industry :
Our Electromagnetic heating equipments can serve almost every heating activity in the Pharma Industry like Tempering, Pharmaceutical granulation, Wet granules, polymerization, Melt granules, Tablet granulation, Aqueous film coating, pharmaceutical powder making and drying, Palletizing, Pasteurizing, Liquefying, Thawing, Sterilization.
Products that can be dried / heated :
There is wide range of products in the pharma industry that can be treated like Aminocapronic acid.
Ascorbic acid, Cocarboxilase chloride, Ticarcillin disodium, Pyridomine Phosphate, Cloxacillinn sodium, Sodium & lithium iodide, Nafcillin sodium, Flucloxacillin sodium, Tobramycin sulphate, Clindamycin Phosphate, Poly (ethylene glycol), Amikacin sulphate, Ticarcillin disodium, Sodium chloride.
Note : Results may vary as trials have been performed under lab setup.
Advantages :
When you use our Modern Technology you get several benefits like Improvement in the characteristic of granules in tablet, Dissolution test exhibit good release profile, Reduce environmental problem, Dry granules are more spherical & geometrically regular, Reduction in unwanted side reaction, Pollution free production, Purity in final product, Reduction in germ count, Destruction of Micro organism, Improved workplace environment – no radiated heat-loss, Chemical stability of drug is unaffected by RF/microwave irradiation, Porosity value of granules prepared using RF/microwave drying is lower, Mean particle size is larger for the granules dried using RF/microwave, Drying rates during film coating are 2 to 22 times higher using microwave energy, as compared to conventional drying.
Technology options available :
For every specific target substance or Material, we provide different technological options to choose from. You can choose from Frequency (RF or Microwave), Batch type process (Replaces Tray Dryer).
Continuous conveyer dryer, Air / Hot air assisted drying, Vacuum assisted E-drying, Hybrid approach i.e. Used RF / MW technology in your pre-post stage of your existing plant.
Features:
 Pharma friendly and Pollution free construction. (to the standards of CIP & GMP)
 Controls can be Custom built specific to your environment, target substances
 Operation panel that is full of ease
 Minimized radio field leakage, made to international standards
 Pre-programmable Timer on the display for added ease and to avoid losses due to excess heating