Contact Drying- Steam Cylinders/Cans
KERONE is having over 48 plus year's experience in designing and manufacturing of various type of Contact Drying- Steam Cylinders/Cans Our expertise with dryers and drying application, Contact Drying- Steam Cylinders/Cans the simplest and cheapest mode of drying fabrics.
With more than 48 years of experience, KERONE is designed and produced a wide range of Contact Drying-Steam Cylinders and Cans. We expertise in the field of dryers and their uses, Contact Drying-Steam Cylinders/Cans, the most affordable and straightforward method of drying textiles.
Contact Drying- Steam Cylinders/Cans are essentially utilized for temporary drying instead of last drying and for pre-drying before stentering. Texture/drying material is passed around a progression of steam warmed chambers utilizing steam at pressures differing from 35 psi to 65 psi. Chambers can be utilized to dry down a large number of textures, yet it gives a completion like an iron and is in this way unacceptable where a surface impact is available or required. In stenters, the texture is width wise extended for width obsession by a progression of holding clasps or pins mounted on a couple of vast chains.It is normal for steam chambers to have issues, for example, spills at vacuum breakers, air vents, turning joints and steam traps. This is an immediate consequence of the plan of the warming framework which depends on passing steam and condensate into and out of every chamber by means of a pivoting joint. At the point when you have up to perhaps 32 such chambers in a solitary bank then the potential for spillage is extensive. Starting a decent upkeep regime is consequently significant. For instance: occasionally checking steam traps utilizing a ultrasonic steam spill indicator.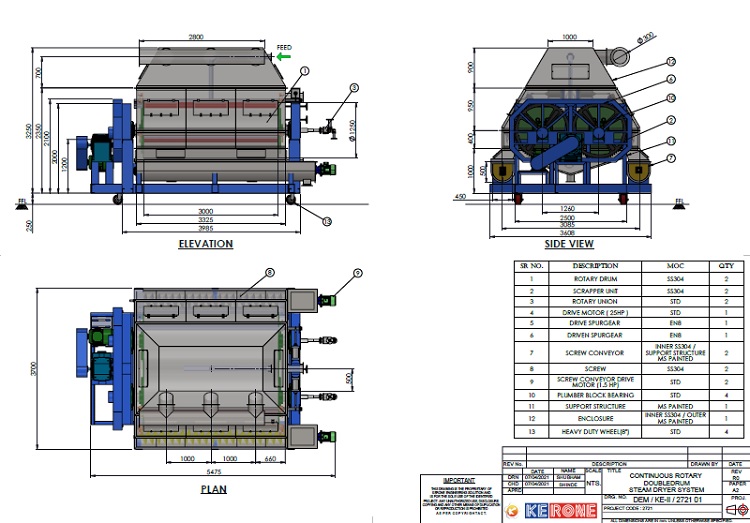 Salient features of Contact Drying- Steam Cylinders/Cans
Melts with wetting property to metal surface, can be flaked
Closed construction available
Minimize vapor nuisance
Avoid dust contamination
Maintains low RH air blanketing
For inert gas blanketing
For maintenance of suction conditions for purposes of operator comfort
Application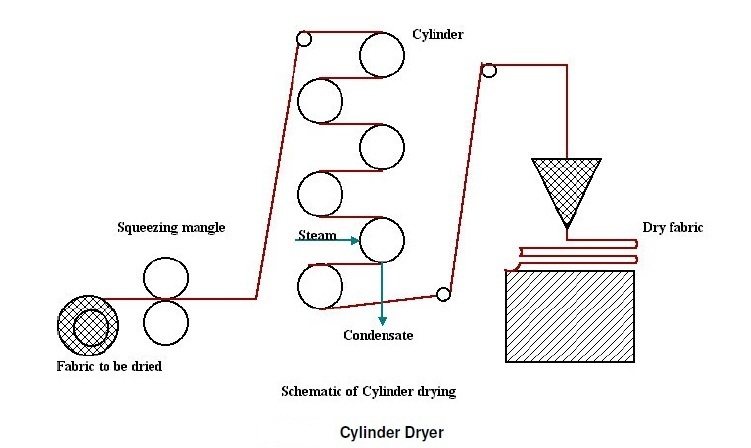 Papermaking
Textile Industry
Film and Coating Production
Food Processing
Converting Industries
Printing
Wood Processing
Metal Coating
Plastic Film Production
Chemical Processing