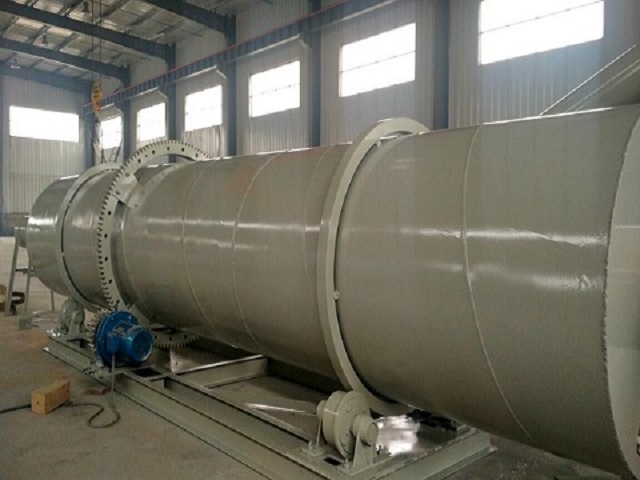 Three Channel Drum Rotary Dryer
High-humidity material drying professional KERONE develops a Three Channel Drum Rotary Dryer for birth materials according to market demand, which is suitable for beer grains, white distiller's grains, wood chips, sawdust, bamboo chips, wooden shavings, shavings, barley straw, Drying of 35-65% of water like oat straw, wheat straw, rye straw, straw, sorghum straw, corn Stover, potato vine, bean stem drying, peanut vine.
Three Channel Drum Rotary Dryer is a high-end drying equipment developed and built by one of the pioneer manufacturers in this industry. The company is renowned as a trustworthy and innovative supplier of industrial drier technologies. This dryer has a three channel drum rotary dryer arrangement which is optimal for most material types.
It also increases efficiency by enabling simultaneous drying at various temperatures and allows great flexibility for a variety of different applications. This helps the manufacturer to maintain a high level of quality as these rotary dryers have to endure harsh environments in an industrial setting.KERONE constructs three-layered single screw rotary dryers with an individual chamber, following the industrial demand for such products as beer grain, white wet grain, wood chips, sawdust, etc., in order to achieve moisture content of 35-65% by weight.Optimization for each type of biomass, size of the operation, intended use, cost considerations, level of automation, and on site working conditions. suggested products: three-layer single-channel rotary drum dryer. This has massive capacity, high power and energy saving, small footprint which ensures reduction of energy by up to 30%-50% hence save on energy and drying costs.Kerone has helped over a hundred correctly designed and created rotary drying solutions which have differed in size dimension and capacity. To date we have supplied the rotary dryers for almost any possible type of industrial application, catering to such a wide variety of needs within industry we developed rotary systems of different types for batch and continuous rotary drying operations.
Features of Three Channel Drum Rotary Dryer
Triple-Drum Configuration
Versatility in Material Handling
High Thermal Efficiency
Durable Construction
Advanced Control Systems
User-Friendly Interface
Reduced Environmental Impact
Customization Options
Applications of Three Channel Drum Rotary Dryer
Mineral Processing
Chemical Industry
Bioenergy Production
Food and Agricultural Processing
Pharmaceuticals
Waste Management
Ceramics and Construction Materials
Textile Industry
Paper and Pulp Industry
Environmental Applications
Advantages
High Efficiency
Uniform Drying
Energy Efficiency
Reduced Footprint
Customization Options
Durability and Reliability
Advanced Control Systems