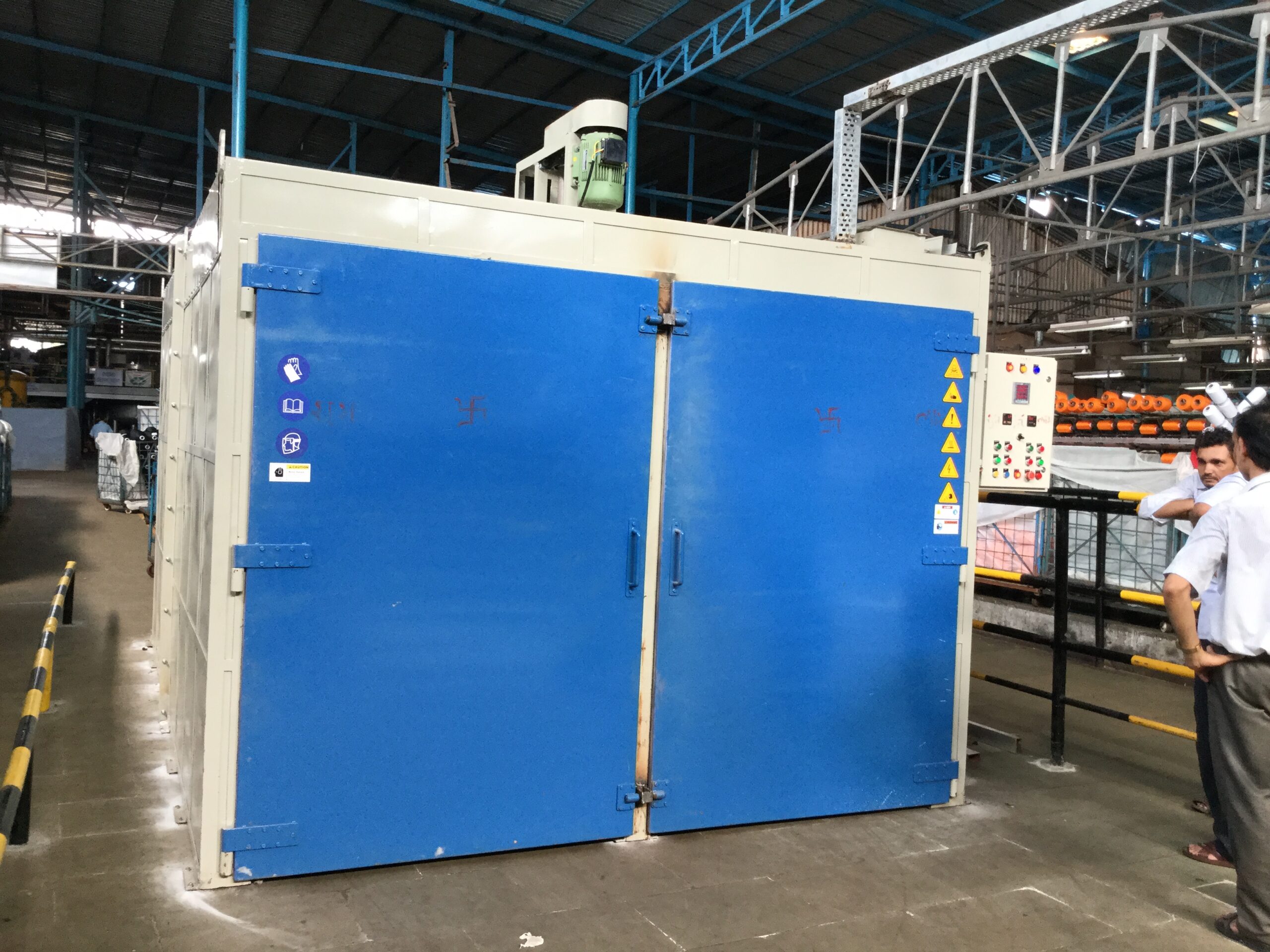 KERONE is pioneer in designing and manufacturing the tray dryers for various process demand of our client. We are helping our clients with our engineering solutions since last 48 years, our huge experience and commitment to quality had made us the first preference of clients for their need of heating, drying or cooling. Till now we have manufactured various types of tray dryers by keeping need of client at front. We hold proficiency in designing and manufacturing tray dryer. Manufactured by our team of experts, these dryers are highly cherished by the pharmaceuticals, foods, chemicals and other Industries.
Tray Dryers are used for drying in conventional process and delivers the best result. It is constructed as double walled cabinet having one to two doors. High density fiber glass wool insulating material is filled between the gaps of two walls to avoid heat transfer. The doors are provided with gasket and the stainless steel trays are placed on the movable trolleys.
The air circulation is provided by the dynamically placed axial flow type blower fans in the drying chamber, during the process. Control panel is provided with process timer, digital temperature controller and indicator lamp etc (Circular Chart recorder is provided at an extra cost and on demand).
Cabinet:
Cabinet of the dryer will be of 12/24/48/96 trays capacity, made from MS angle frame of double wall
Capacity
6, 12, 24, 48, 96 and 192 trays.
Standard and GMP models are available with SS 304/SS316/ MS internal and external.
Stainless steel tray is available in SS 304/ SS 316 quality.
Air Circulation
The special design of the Blower maintains homogeneous air circulation so that there is homogeneous air current over the entire charge loaded in the trolley inside the dryer. The working of the motor is indicated by lamps in the control panel.
Trays
Trays will be manufactured from 1.6 mm SS 304 sheets. Its dimensions are 32″ x 16″ x 1 l/4″. The Trays have rounded corners with' mirror finish from inside and outside. SS 316 quality is available on demand.
Racks and Trolleys
Racks are provided for trays inside the dryer. They are of fixed type for 12 and 24 trays models for 48 and 96 trays models. Racks are provided with wheels to slide them in and out of the dryer. An additional S.S, trolley for Racks for outside movement can be provided on request.
Control Panel
Pre wired control panel will be consisting of digital temp. Indicator, connector for motor, over current relay, fuses, Indicating lamp, push buttons, main isolator switch etc.
Application of Tray Dryers
Pharmaceutical Industry
Food Industry
Chemical Industry
Plastics Industry
Textile Industry
Ceramics Industry
Biotechnology and Research
Agricultural Industry
Paper Industry
Water Treatment Plants
Metallurgical Industry
Wood Industry
Cosmetic Industry