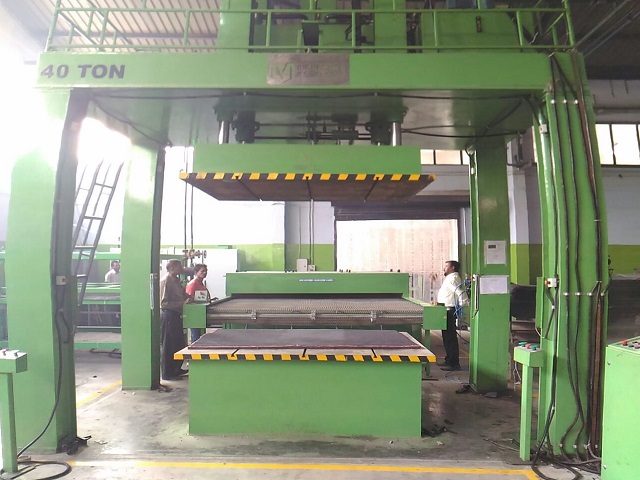 Conventional Heating Dryer
With 48 years of industry expertise , we are proud to be one of the leading manufacturers and supplier of innovative drying solutions for a variety of uses. We stand out in the industry as a reliable name because of our dedication to efficiency, quality, and client happiness.
At Kerone, we comprehend the relevance of traditional heating dryers across different fields, and we strive to provide quality products beyond mere expectations. We have modern manufacturing units where all our Conventional Heating Dryer machines pass through and are verified with excellent performance and durability.
Conventional Heating Dryer is reliable solution for efficient moisture removal across various industries. The consistent and ideal drying of items, ranging from textiles and food goods to industrial components, is ensured by the heating option and homogeneous distribution of airflow. The cost-effective, energy-efficient, and simple-to-maintain Kerone Conventional Heating Dryer offers a solution that blends established technology with contemporary efficiency.We manufacture dryers that adequately cater to customers' varied requirements. The dryers are used for drying fabrics, foods, and even industrial items. Sustainability and energy efficient designs are our main principles that follow modern trends in the industry and environmental aspects for manufacturing Conventional Heating Dryer.Our determination in striving for excellence is what makes us unique. To remain competitive, we continually make investments in R&D so that our clients are able to use new inventions associated with traditional drying equipment. The commitment to quality services also improve what we produce but we offer support and guidance towards every specific need for a particular buyer.
Features of Conventional Heating Dryer
Temperature Control
Versatile Heating Options
Customizable Drying Cycles
Uniform Airflow Distribution
Durable Construction
Efficient Heat Transfer
Safety Features
User-Friendly Interface
Energy Efficiency
Easy Maintenance
Compliance with Industry Standards
Application of Conventional Heating Dryer
Textile Industry
Food Processing
Paper and Pulp
Wood Processing
Chemical and Pharmaceutical Manufacturing
Plastics and Resins
Mineral Processing
Ceramics and Glass
Automotive and Aerospace
Environmental Applications
Advantages of Conventional Heating Dryer
Proven Technology
Cost-Effective Operation
Customization Options
Energy Efficiency
Ease of Integration
Reliability and Durability
Technical Support and Training