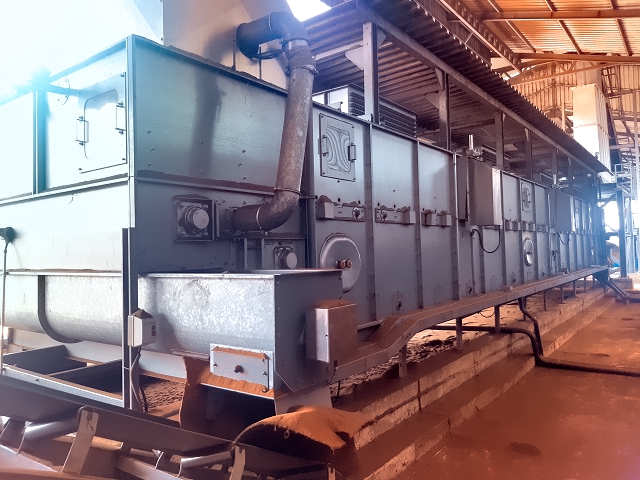 At Kerone, we are having more than 48 year's experience in helping various types of industries with designing, manufacturing and installation of various types of custom build industrial drying solution. We help the client in selection by understanding the prerequisite for quality, size, shape and moisture content of the ultimate dried product have to be taken into contemplation, as well as production setting, construction materials most common stainless steel, energy consumption pattern.
Coir Pith Dryers is a purposeful unit made for dehydrating coir pith, which represents one of the wastes produced in course fiber extraction from coconuts husk. Another important natural product is coir pith that has numerous uses across farming, nursery and landscaping activities. Drying is a vital step to improve the usability of the material and make it conform to certain moisture content level.
The coir pith dryers apart has a strong emphasis on sustainability. Evocative is used in the dryer which makes use of energy efficient processes and reduces waste. Your decision for the Coir Pith Dryers goes beyond drying. You are taking part in enhancing the green life and world we live in together.Kerone have more than 48 year's experience at designing, fabrication as well as installation of numerous custom designed industrial drying systems for different industry sectors. With this, we assist the client in selection by taking note that prerequisite for the final dried product should be considered such as the quality of, size, shape, and moisture content, alongside the production facilities, construction materials mostly stainless steel, energy usage trend.Coir pith is a coconut shell fiber powder which is processed into coconut by product or waste. Treated coconut husk fiber is highly effective for growing plants. It is among the most widely used culture media. It's widely used across the world because it is natural and eco-friendly that promoted by developing countries. It is highly compressed, its storage space is small, so easy to be moved-out, all those significantly cutting down its storage and transportation costs. This means that the market prospect for the coir pith dryers is substantial with good demand.The company has produced a special dryer for coir pith drying processes that can connect directly with a coconut shell opening and sorting machine, coconut bran sorting as well as desalination. The whole production line takes about 40 minutes after drying.
Features of Coir Pith Dryers
High Efficiency Heating System
Controlled Drying Environment
Uniform Airflow Distribution
Drying Chamber Design
Automatic Control Systems
Energy-Efficient Features
Safety Features
Customizable Drying Cycles
Easy Maintenance and Cleaning
Dust Collection Systems
Application of Coir Pith Dryers
Horticulture and Agriculture
Nursery and Seedling Production
Soil Amendment
Landscaping
Erosion Control
Mushroom Cultivation
Animal Bedding
Advantages
Sustainable Resource
Excellent Water Retention
Improved Soil Structure
pH Neutral
Reduces Soil Erosion
Versatility in Horticulture
Lightweight and Easy to Handle
Reduces Dependence on Peat Moss
Promotes Healthy Plant Growth
Biodegradable and Eco-Friendly
Suitable for Organic Farming
Reduces Landfill Waste