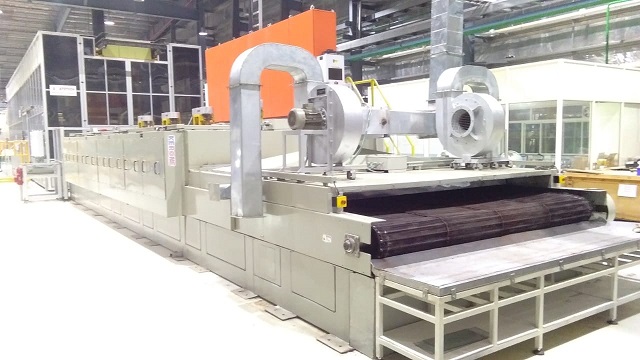 INFRARED PISTON ROD HEATING SYSTEMS
KERONE have been the leader in providing innovative and technically advanced solution to industries leaders, our expertise and devotion make preferable choice of customer.
Infrared Piston Rod Heating Systems, a revolutionary solution designed to optimize the performance and longevity of industrial machinery. Our heating systems are engineered using precision and innovation involving infrared technology for optimal and even heat absorption into the piston rods. The innovation in this case is also important since it increases the rate at which a machine warms up faster thereby using less energy, therefore wearing out the critical parts slowly thus prolonging their lifespan.
Our infrared piston rod heating systems are easily customized with the desired temperature set points, fast response characteristics for the different operating conditions ranging from production process to energy generating sector. Our top notch heating systems optimize production and minimize downtime in today's competitive industrial environment.KERONE has always led in developing technological breakthroughs for the industries' biggest players, as such, customers prefer us. Within the period of the past 48 years we have introduced innovative solutions for heating, drying and cooling techniques. We offer a comprehensive portfolio of electromagnetic heating, which is applicable in most industry sectors and processes. The USP of Kerone's MW-based solution is that it is developed exclusively for a particular output and only after researching the client's requirement. Moreover, the system consists of high quality materials only, it goes through the calculation and testing phase in our test laboratory and achieves We at, Kerone provides a range of IR-heating solutions in various shapes and types according to every customer specific process demand. The infrared based heating system is gaining prominence among the experts of the industries that appreciates it benefits.Kerone offers a wide variety of Infrared Batch and Conveyorized Infrared Piston Rod Heating Systems suitable for industry application. Using superior grade parts, this is made for tough industrial service. One of our popular products which provides superior performance as well the best efficiency is our provided heater machine.
Features of Infrared Piston Rod Heating Systems
Simple to operate
Internal parts are all made of stainless steel
Sturdy design
Excellent performance
Application of Infrared Piston Rod Heating Systems
Industrial Processes
Manufacturing
Plastic Industry
Energy Efficiency
Automotive Applications
Space Heating
Food Industry
Advantages
Energy Efficiency
Quick and Targeted Heating
Uniform Heating
Process Control
Space Efficiency
Reduced Maintenance
Environmentally Friendly