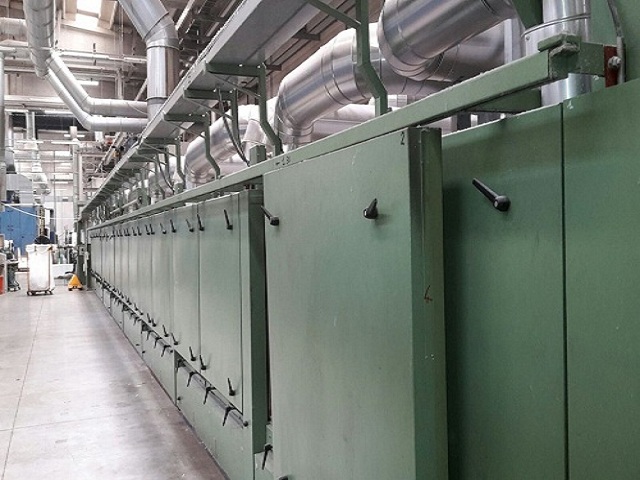 At KERONE, we design, manufacture, export verity of Hot Air Dryer- Stenter, these Hot air dryer are manufactures in different shapes and sizes with diverse specifications depending upon the clients area of application. Every single Hot air dryer manufactured is comprises of superior quality raw materials sources from the dependable sources.
Hot Air Dryer- Stenter technology combines precision with creativity, which makes it top among the services provided by Kerone. We're revolutionizing the drying industry at Kerone. All our product components show how committed we are towards delivering goods with a high degree of quality. Such products can be used within various sectors such as manufacturing and food processing among others.
An innovative design with the highest efficiency levels that also reduces the negative impact on the environment is featured in the Hot air dryer- Stenter from Kerone. Our well-trained engineers take great care in designing each unit with the primary aim of drying effectively while fostering conservation of resources. Hot Air Dryer- Stenter is equipped with user friendly interface, configurable features that can be configured based on your needs.
It's not just modern technology that sets Kerone apart – it's our refusal to give up ensuring client satisfaction. Innovation, reliability and concern for environmental responsibility are three priorities we pursue as our efforts seek to set new standards in the drying market field. It is not a purchase Hot air dryer- Stenter but an investment in a partner that will lead to improved operations and a green future for your business.
Based on client requirement and process need Kerone manufactures Hot Air Dryer- Stenter and Hot air Generators manufactured that can be fired by variety of fuels :
Oil fired Hot Air Dryer
Gas Fired Hot Air Dryer
Solid Fired Hot Air Dryer
Application of Hot Air Dryer- Stenter
Food Industry
Baking and snack foods
Pharmaceutical Industry
Drying pharmaceuticals
Textile Industry
Drying textiles
Printing Industry
Drying inks and coatings
Plastics Industry
Drying plastic pellets
Wood Industry
Drying wood products
Electronic Industry
Drying electronic components
Painting and Coating Industry
Drying paints and coatings
Environmental Applications
Drying sludge
Laboratory and Research
Agriculture
Automotive Industry
Features
Temperature Control
Airflow Control
Timer Settings
Safety Features
Uniform Drying
Material Handling Systems
Energy Efficiency
Digital Controls and Displays
Easy Maintenance
Adaptability
Compact Design
Material-Specific Settings
Advantages of Hot Air Dryer- Stenter
Fast Drying
Controlled Drying Conditions
Uniform Drying
Energy Efficiency
Reduced Risk of Contamination
Conservation of Product Quality
Automation and Integration
Space Efficiency
Improved Shelf Life
Customization
Reduced Labor Costs