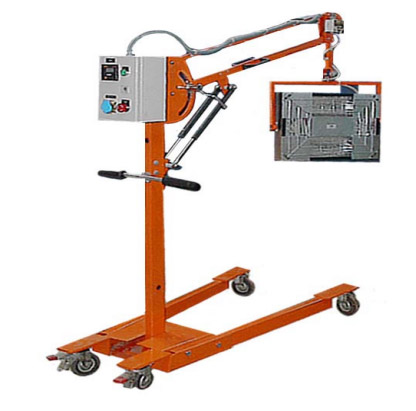 Portable Infrared Heating Systems
Portable infrared heaters those are designed in KERONE is to provide the highest performance in very compact size, as the term portable define the portable infrared heater as easily movable and can be best choice for the small household application or commercial applications.
Portable Infrared Heating Systems is used only for small application hence the proper choice of infrared radiator becomes critical so that it should not overheat the surrounding. They are much more effective than regular electric space heaters, safer, and are much less expensive to operate. They are perfect for both indoor and outdoor applications because of their small size and portability, which guarantees comfort and energy savings in homes, workplaces, or outdoor meeting places. Portable infrared heating systems provide a flexible and efficient solution, whether you're looking for an economical and environmentally friendly heating option or you need to create a warm atmosphere in any room. Innovative heating tools like portable infrared heaters are made to offer warmth effectively and conveniently in a variety of environments. Instead of warming the air around them, these systems create radiant heat that directly heats people and objects through the use of sophisticated infrared technology. They can now heat quickly and precisely because of their exceptional energy efficiency. With their diverse forms—tabletop, space, and outdoor patio heaters, for example—and their portability, these heaters provide a range of options for application.
Features:
Save up to 50% in heating costs
Enhance your health
Reduce allergens and pollution
Improve the comfort of your home
Safe heating – no flames, fumes or carbon monoxide
Overheat safety shut-down