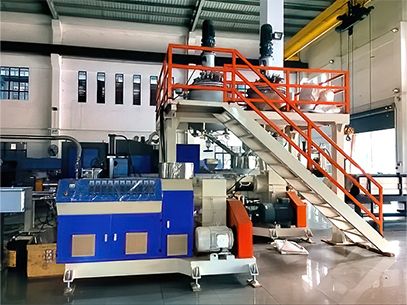 Pilot Mixing Plant For Hot Melt Adhesive
KERONE are having  48 years experience in designing and manufacturing Pilot mixing Plant for hot melt adhesive. Pilot mixing plant for hot melt adhesive is available with a wide choice of size configurations, designed to match your specific product mixing need.
Kerone have experience with pilot plant design & construction across multiple industries. Kerone is a recognized world leader in the design of pilot plants, manufacture of a range of pilot plant. KERONE offer economical, energy efficient, advanced technology dryer that can fit in both budget and process of requirement of client.
Kerone pilot plant is an engineered system designed to demonstrate the viability of a process technology without the cost of a full production-level system.
Advantages of Pilot Mixing Plant For Hot Melt Adhesive
KERONE offers distinct advantages in the design and fabrication of pilot mixing plants:
Integrated Design-Build Facilities
Highly customizable
Modular Design and Fabrication
Unique Fast-Track Project Execution Methodology
Flexibility
Scale-Appropriate Solutions
Retained Knowledge and Skill
Safety
Quality Assurance
Application :
Pharmaceutical
Food and brewage processing
Dairy and Dairy products
Plastic and Rubber
Ceramics
Chemical
Automobile
Textile
Paper and Printing