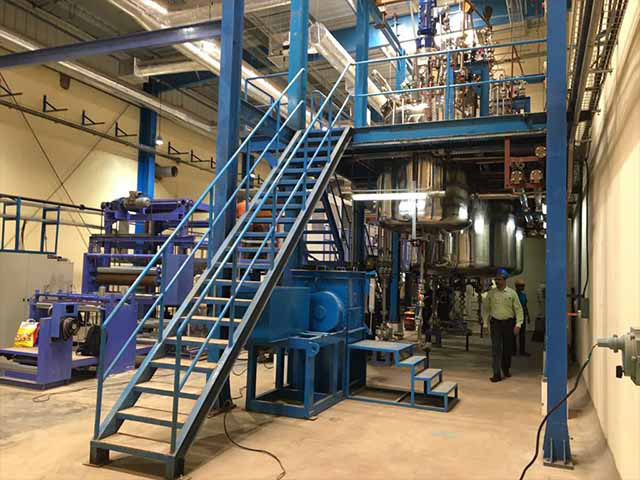 KERONE are having 48 years experience in designing and manufacturing Pilot mixing Plant for hot melt adhesive. Pilot mixing plant for hot melt adhesive is available with a wide choice of size configurations, designed to match your specific product mixing need.
Kerone Engineering Solutions Limited provides various superior Mixing Plant/Hot Melt adhesive mixing plants for its customers. The KERONE hot melt adhesives plant consists of unique materials that are specifically intended for diverse uses which include simple treatment, compact manufacturing or final product protection.
Materials that are broadly utilized in multiple different markets ranging from electronics, medical, automotive, furniture and food & beverage are built on high bond strength, low application cost and processing safety.It requires a special plant and machinery for producing hot melt adhesives which have significantly increased the quality, productivity, flexibility and ecological performance of both, sealing as well as waterproofing sheets.Hot-melt product comes in different forms such as stick, granules, pad, pillow, block, and many more.
Advantages of Mixing Plant
Integrated Design-Build Facilities
Highly customizable
Modular Design and Fabrication
Unique Fast-Track Project Execution Methodology
Flexibility
Scale-Appropriate Solutions
Retained Knowledge and Skill
Safety
Quality Assurance
Application
Pharmaceutical
Food and brewage processing
Dairy and Dairy products
Plastic and Rubber
Ceramics
Chemical
Automobile
Textile
Paper and Printing