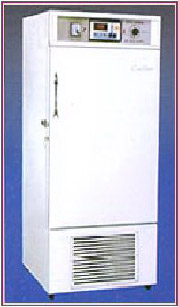 Low temperature water bath
A Low Temperature water bath is a device that retains water at a constant temperature. It is mainly used in laboratory for incubations at the lower temperature.
KERONE offer fully controllable Low Temperature Water Bath which can be easily controlled and maintained desired temperature for the specified duration of the time.
Features
Dual LED screen displays temperature and time
Protection against compressor overload, high/low voltage and current
Offers precise temperature control and uniformity
Inner and outer chamber made of stainless steel is corrosion resistant and sturdy
Equipped with caster for easy installation
Convenient and reliable operation
Stainless steel working chamber
Intelligent microcomputer temperature adjuster
Digital display of temperature setup and measure
PID parameters controlling function
High accuracy and dependability of temperature controlling
Cooling device assembly