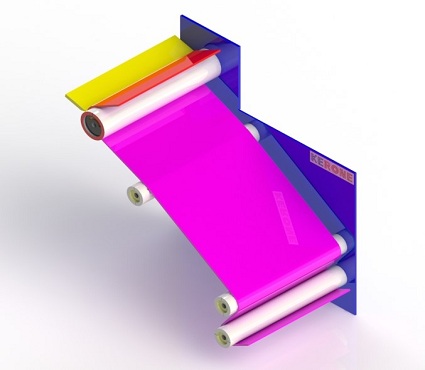 Knife Over Roll Coating Machine
When a substantial and uniform coating of medium to high consistency needs to be applied to uneven surfaces, such as materials, fiber glass mats, and non-woven fabrics, the knife over roll coater has historically been the preferred option. Common uses include material cement coatings, reinforced plastics, branded and plain decks, and cast films.
Knife Over Roll Coating Machine has traditionally been the choice when needing to put down a substantial and level coating of medium to high consistency onto uneven surfaces, for example, materials, fiber glass mats and non woven. Commonly used films in average applications are cast movies, impregnated or plain deck, reinforced plastics, medical adhesive coatings, etc.
This involves coating which connects with the substrate passing through "gap" between knife and bolster. Roller, platen and air knives, contingent upon the desired resistance of the blade depends on none at all one, two or zero to achieve the wanted effect. Current coating plant has several coating knives equipped on its knife bar that are modified according to the pistol rule. It promotes quick change up of the blades especially the roller and the compressed air needle.The side scrubbers are coated finally onto a closed stick adhesive tank fitted with a front faceplate, especially for use of low viscosity glues. The profiles of different sorts of knives are used depending on the thickness of such a connection, type of knife design, and strength of adhesive.At KERONE, we have more than 48 years' experience in developing unique coatings and impregnations of different industries for industrial processing demands of the client. We have extensive experience in creating Knife Over Roll Coating Machine which suits for the size and diverse operation needs of our clients' business. The inner and outer material of KERONE Knife Over Roll Coating Machine is highly discreet that assists in the perfectly applied coats and uniform heating distribution.
Features of Knife Over Roll Coating Machine
Roller System
Knife System
Material Handling
Drying System
Speed and Tension Control
Coating Material Delivery System
Control Panel
Safety Features
Cleaning System
Adjustability
Precision and Accuracy
Energy Efficiency
Application of Knife Over Roll Coating Machine
Paper and Printing Industry
Textile Industry
Film and Foil Coating
Adhesive Coating
Converting Industry
Photovoltaic Industry
Electronic Industry
Flexible Packaging
Advantages
Uniform Coating Thickness
Versatility
Low Viscosity Coatings
Edge-to-Edge Coating
Easy Cleaning and Changeovers
Less Foaming
Better for Uneven Substrates
Reduced Maintenance