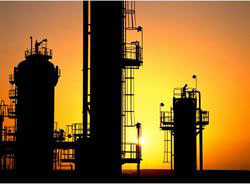 Heating system for Refineries
Refineries requires a heating system which can maintain an acceptable level of temperature range various from the process to process for the specified duration of time, selection of temperature, time duration and technology that is required for the refining process differs based on the requirement of the curd solid or liquid that needed to be refined.
KERONE is specialized in designing and manufacturing the Heating system for refineries based on the inputs form client by studying the complete process by our engineers, we are having wide range of Heating Systems for refineries for quick heating without consuming much energy. They are very easy to install and have a growing demand in the global market. Heating Systems are available in different technical specifications and the same can be customized for any client to suit their individual requirement within a given time frame.
Features:
Robust and highly scalable design.
Easy to operate and minimum maintenance.
Properly insulated against loss of radiation
Highly controllable, electronics control panel.
High Temperature can be achieved at minimum fuel consumption.