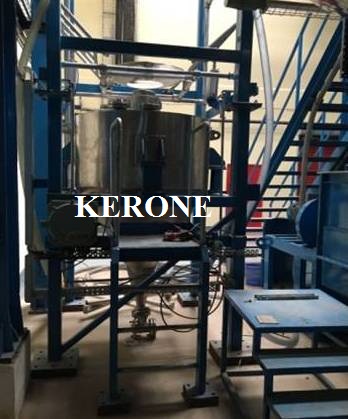 Cyclone Separators is one of many air pollution control devices known as pre-cleaners since they generally remove larger pieces of particulate matter.
A cyclone separator is a unit that helps in separating the solids from the air, gas or liquids without need of any filtering unit. The cyclone separator operates on the principle of centrifugal force, its typical operating steps are:
The suspensions of a solid gas usually air is introduced tangentially at a very high velocity so that rotary movement takes place within the vessel.
The fluid is removed from the central out let at the top.
The rotary flow within the cyclone separator causes the particles to react by centrifugal force.
The solids are thrown out to the walls, there after it falls to the conical base and discharge through solids outlet.
Features of Cyclone Separator
High performance
Highly controllable
Built with the high quality stainless steel material or special Alloys.
Personalized structure design
Corrosion free
Tailor made to fit your requirements.
Highly controllable
Very efficient
Large-scale Serialization
Applications
Cyclones are basically used as pollution control and purify these pollutants and flue gas
Abrasives
Coolant mists
Explosive media
Fine powders
Metalworking chips
Toxic media
Various other production plant exhausts.