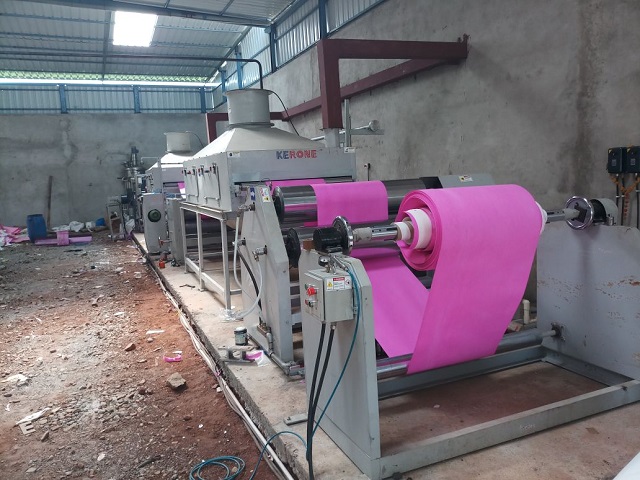 Commercial Scale Coating Line
Commercial scale coating or complete coating line is highly productive having ability to handle complex coating needs. KERONE's commercial scale (complete) coating line helps in accommodating specialized requirement of customization, each system is design and nurtured by team of experts having more than 48 years of knowledge along with dedicated team to support which make us completely reliable and customer friendly company.
Commercial Scale Coating Line is an advanced, high capacity system that coats several different kinds of items. Such an advanced manufacturing system processes several types of substrate including metals, plastics, textile or paper, among other substances. A typical coating line comprises of various combined elements such as high accuracy application device, ovens for drying, quality check points as well as packaging sections.
In order to maintain competitiveness in technology, Kerone constantly invests in research and development. Apart from manufacturing, it offers support services such as installation, trainings, and continuous repair, making it a dependable market entity that offers premium coatings on a commercial scale.They have the capacity to handle the most complicated coating requirements, as well as commercial scale coating line or complete coating line that is very efficient. This will help accommodate specific requirements for customization. Each system is designed and nurtured by a team of over 48 years experience assisted by our dedicated customer service team, making us fully reliable but also customer friendly company.
Features of Commercial Scale Coating Line
Simplified and easy to operate but very effective control system .
Lesser or minimum human interface, automated completely .
Precisely build machinery after all calculation so that accurate repeatability is achieved.
Technically advance implementation to offer long term committed performance
Wastage control mechanism, to avoid wastage of coating chemical or material
Thickness control with exact level of tolerance
Application of Commercial Scale Coating Line
Automotive Industry
Aerospace Industry
Electronics Manufacturing
Consumer Goods Manufacturing
Industrial Manufacturing
Construction Industry
Medical Devices
Textile Industry
Packaging Industry
Renewable Energy
Furniture Manufacturing
Military and Defense
Marine Industry
Food Processing
Mining and Construction Equipment