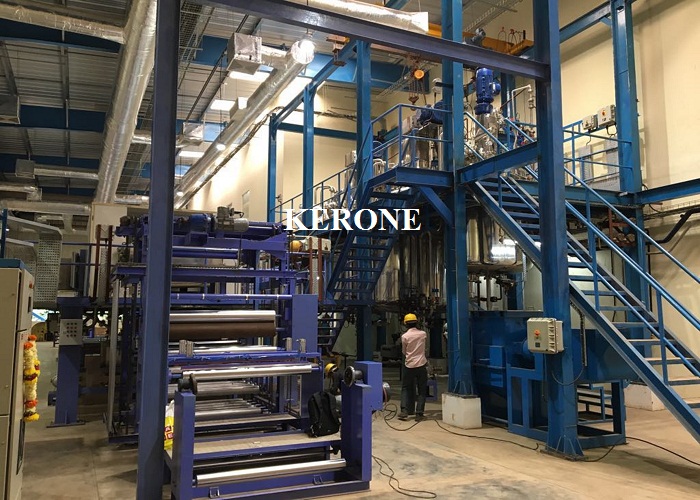 KERONE along with its dedicated team of process equipment's machinery manufacturing and design team and technically equipped manufacturing facilities has helped in succeeding in providing the high quality and technically advanced process equipment's for the various need of the CIP/SIP Systems Plant.
CIP/SIP Systems are developed for sanitizing internal surface of vessels, equipment's, filters, piping and fitting without demounting them. Modular design of these systems as well as proven standard parts from certified suppliers ensure highly efficient and contemporary processing of projects within a very short period. System's design ensures simple self purification. However, SIP or other SPS systems are referred to as CIP Systems as well. The special dosage and heating/cooling systems ensure continual supply of high quality purification at all times. All valid pharmaceutical (e. g. Technical rules and standards (USP, EP)) g. This is done keeping in view of the DIN, ASME, GMP and FDA / ISPE Guidelines).
KERONE, we have been in business for over 48 years offering custom designed, and manufactured industrial process equipment for our customers' needs. We have vast knowledge in design and construction of CIP/SIP Systems able to satisfy any needs of industrial cleansing and purifying demands. We create Systems according to the size of the customer's need. While producing, they use a careful approach when choosing discreet measurements that will fit without gaps or misfits and also work uniformly into the entire body of the system.
Application of CIP/SIP Systems
Pharmaceutical
Biotechnology
Food
Beverage
Features of CIP/SIP Systems
High performance
Highly controllable
Built with the high quality stainless steel material or special Alloys
Highly customizable.
Corrosion free
Tailor made to fit your requirements.
Very efficient