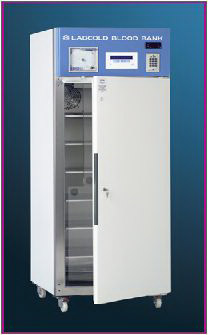 KERONE holds its expertise and experience of 40year+ in designing and engineering products with high precision and quality commitment for the critical business needs.
Our product reflects the quality standard we are committed to and deliver products which are known for their long service free life. They are used in various blood banks, hospitals and research institutes across India. Corrosion free metal components with advanced poly urethane insulation provide maximum thermal efficiency and durability. Standard as well as customized models of Blood Bank Refrigerators are designed to meet various special requirements of the customers across India and abroad.
Features: Cooling:
ISI marked high and CFC free compressor from Kirloskar and Tecumseh are used which meets the latest international standards and guidelines. The energy efficient cooling unit is installed in the mortuary chamber.
Temperature Range:
Blood Bank Refrigerators comes in various models with temperature ranging from 20°C to 40°C. The models can be modified to meet the specific needs of the customers.
Temperature Control:
Programmable, micro processor based temperature controller cum indicator controls the temperature inside the refrigerator.
Temperature sensitivity:
The temperature inside the seed germinator is controlled with a sensitivity of ± 10°c or better.
Audio-Visual Temperature Alarm:
Safety from temperature fluctuations is provided by an audio visual temperature alarm.
Illumination:
The Blood Bank Refrigerators are provided with door based illuminating system consisting of fluorescent lights.